Tripawds is a user-supported community. Thank you for your support!

Above is a picture of JJ before his amputation.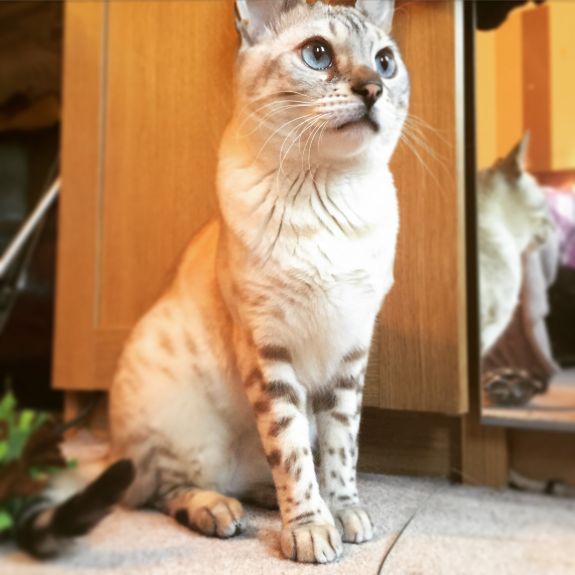 This is Pixel our Seal Lynx Bengal who is JJ's best friend and whom is currently very concerned about his play mate.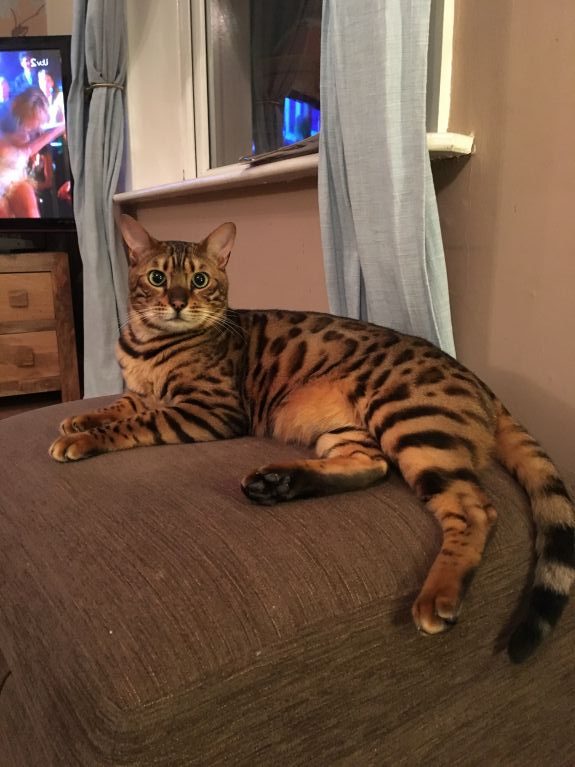 I tried to turn this one around… it didn't work. Maybe I'll figure out how to sort this one day, for now you will have to twist your head to see!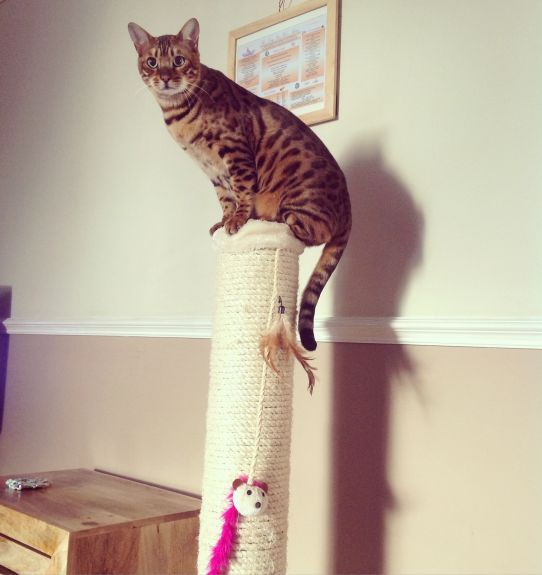 One of JJ's favourite things to do is climb up high. He's going to need to learn new ways to do this, so if anyone has any suggestions on an amputation safe cat tree which he might like, I'd love to hear them. Im also interested in scratching, are there any front leg amputation friendly scratchers. I'm not even sure if he'll be able to scratch anymore?
The boys are indoor cats, 1 – because it's safer for them as we live on a busy main road and they would likely be stolen or eat one of the many poisonous things to cats…. I never realised quite how many things (especially flowers) are poisonous to cats. I'd be way to anxious to let the out for fear of injury or something worse. 2 – because they were bred as indoor cats and I have signed a contract to say they will be indoor only. I think this will make it easier on JJ now as I have read lots about keeping your 3 legged friend indoors only. This is all he knows so it won't add to him being miserable.
We ensure they have extremely enriched lives, get plenty of exercise…. even at 3am when they think it's ok to play chase across the bed… apparently mum and dad aren't allowed to sleep! They are also allowed out in our garden when supervised so they have the chance to chase flies and investigate. Neither of them have ever shown interest in escaping the safety of the garden. Pixel loves it, especially when he can bask in the Sun. JJ is a little more reserved and prefers to stay mostly indoors unless we are all outside in which case he thinks he's missing out on something and comes out to have a nosey!